Francesco Diamanti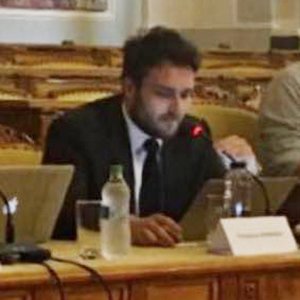 Dott. Francesco Diamanti
Member of Business and Crime cluster.
Francesco Diamanti is currently a Lecturer at the Law Department of the University of Ferrara and Adjunct Professor of labour criminal law at the Department of Law of the University of Modena and Reggio Emilia.
He has participated in several conferences (as a speaker) in Italy, Romania, Spain and England, is author of scientific publications (articles and book chapters) and has carried out research experiences abroad, especially in Germany at the Max Planck Institut für ausländisches und internationales Strafrecht in Freiburg in Brisgau and at the University of London (IALS-Institute of Advanced Legal Studies), also as a Visiting Scientist.Languages: Italian (mother tongue), German (B1) and English (IELTS Academic Test), Spanish (A1).
Related pages
---
Macrocrimes fa parte dell'Università di Ferrara - Dipartimento di giurisprudenza
---