Michael Blakeney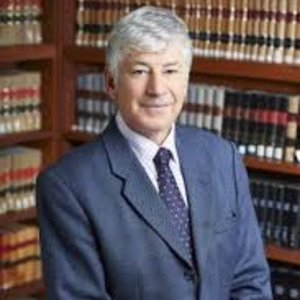 Prof. Michael Blakeney
Member of the Scientific Committee.
Michael Blakeney is Winthrop Professor of Law at the University of Western Australia and Visiting Professor at the University of Ferrara and at Zhongnan University of Economics and Law. He has held academic positions at a number of Universities in Australia and the UK and formerly worked in the Asia Pacific Bureau of the World Intellectual Property Organization. He is an arbitrator with the International Court of Arbitration and in 2017 was elected Fellow of the Australian Academy of Social Sciences.
He has directed several European Commission (EC) projects concerned with the establishment of an intellectual property enforcement infrastructure in a number of new EU Member States (Bulgaria, Croatia, Latvia and Romania) and in a number of EU Applicant States in the West Balkans. He has also directed and been a short-term expert in a number of projects to assist developing countries in Africa and South-East Asia to become members of the World Trade Organization.
Professor Blakeney has advised the Asian Development Bank, EC, European Patent Office, Food and Agricultural Organization of the United Nations, World Intellectual Property Organization and a number of university and public research institutes on intellectual property management.
His most recent books are Intellectual Property Aspects of Food Security, Oxford, CABI, 2009; Intellectual Property Enforcement. A Commentary on the Anti-counterfeiting Trade Agreement, Cheltenham UK, Edward Elgar, 2012; Food Loss and Waste. Causes and Solutions, Cheltenham UK, Edward Elgar 2019, 224 The Protection of Geographical Indications. Law and Practice, 2nd ed., Cheltenham UK, Edward Elgar 2019.
Related pages
News and related events
---
Macrocrimes fa parte dell'Università di Ferrara - Dipartimento di giurisprudenza
---