Khrystyna Gavrysh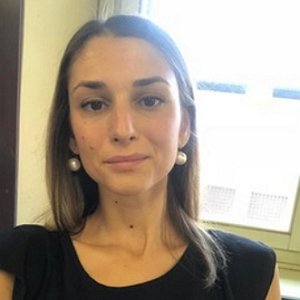 Dr. Khrystyna Gavrysh
Member of the Core crimes cluster
Khrystyna Gavrysh graduated in International Law with highest honours from the University of Ferrara with a dissertation on "European arrest warrant and procedural guarantees: limits to the most favourable treatment". In 2021 she obtained a PhD discussing a thesis on "Recognition and enforcement of foreign decisions in criminal matters and fundamental procedural guarantees in Italian law", under the supervision of Professor Francesco Salerno.
In November 2018 she took part in the Advanced Course on International Criminal Law at the Hague Academy of International Law and in 2021 she followed the Winter Courses organized by the Academy.
In November 2019 she was admitted to the Italian Bar.
Since 2018 she is also tutor of International Law at the University of Ferrara (Rovigo).
Related pages
News and related events
---
Macrocrimes fa parte dell'Università di Ferrara - Dipartimento di giurisprudenza
---