Antonio Viscomi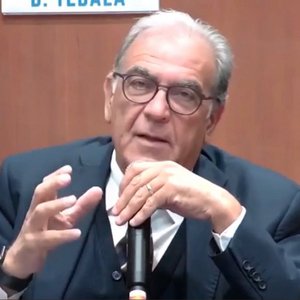 Prof. Antonio Viscomi
Business and crime cluster
Graduated and specialised in Labour Law at the Faculty of Law of the University of Naples Federico II. Researcher in Labour Law since 1992 and Full Professor since 1999 at the University of Reggio Calabria, then University of Catanzaro Magna Graecia.
Director of the University Research Centre 'DIGIT LAB LAW - Digital Transition, Negotiating Autonomies and Labour Relations'. Former Director of the Department of Public Organisation Law, Economics and Society as well as Director of the Law Library and member of the first Board of Directors of the University of Catanzaro; delegate of the Rector 2000-2006 for labour relations.
Also, Member of Parliament in the XVIII legislature (from March 2018 to September 2022, group leader in the Chamber's Labour Commission and chairman of the Jurisdictional Commission for Personnel) as well as Vice-President of the Regional Council of the Calabria Region, with delegated powers for Personnel and Budget (from July 2015 to March 2018).
Related pages
---
Macrocrimes fa parte dell'Università di Ferrara - Dipartimento di giurisprudenza
---