Business and crime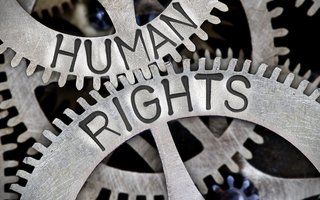 The Business and Crime cluster carries out studies and research on macro-crime committed by companies. Crime is classified as "macro" in relation to the scope of the harmful or dangerous effects that can damage primary goods, such as health, safety and the environment, affect economic resources and assets, or alter competition and market rules, with a possible negative impact also on the proper functioning of public administration and, more generally, of contemporary democracies.

A first line of investigation concerns the tools aimed at preventing the unlawful conduct of companies, such as, for example, measures aimed at monitoring a company and its activities, and the procedures and certifications designed to guarantee the quality of production and the legality of the activities carried out.

Another area of interest concerns measures to investigate the illegal activities of companies; these include, for example, the instruments of judicial cooperation between States and the European bodies involved in the fight against transnational economic crime.

A third area of research concerns the repression of crime committed by companies with reference, for example, to the development of different sanctioning strategies for effectively countering the various phenomena of economic crime, liability in the case of crimes committed by a juridical person, the instruments aimed at freezing or seizing economic assets of illicit origin and maintaining guarantees for creditors.

A final line of investigation will be dedicated to the protection of victims and strategies for company rehabilitation. This subject area includes, for example, access to justice for victims of illegal conduct and measures aimed at ensuring the recovery of economic activity.

These topics will be addressed both in general and with reference to specific illegal phenomena, for example in the field of public procurement, exploitation of labour (in particular, but not only, migrant workers), safety at work, pollution and destruction of the environment.

As preventing and fighting against macro-crime requires legal instruments relating to different sectors of law, the Business and Crime cluster encourages interdisciplinary studies and researches. In order to gain an understanding of the social and economic phenomena behind macro-crime committed by companies, we also intend to open the discussion to individuals and experts other than jurists.
Participating researchers
Publications
Scientific events
---
Macrocrimes fa parte dell'Università di Ferrara - Dipartimento di giurisprudenza
---