Gianmarco Bondi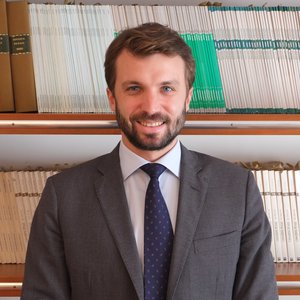 Dr. Gianmarco Bondi
Member of the Core crimes and Business and crime clusters
Gianmarco Bondi since November 2020 has been a PhD candidate in European Union law and national legal systems-Criminal law curriculum at the University of Ferrara with a research project on positive obligations in Criminal law under the ECHR (tutor prof. D. Castronuovo).
He graduated in Law in November 2016 at the University of Bologna with a final dissertation in Criminal law and Law of the European Union on the protection of the financial interests of the EU by means of Criminal law (supervisor prof. S. Canestrari e and co-rapporteur prof. G. Di Federico), with highest honours. During the course of his studies, he worked and carried out research at the European Anti-Fraud Office of the European Commission and he completed an academic year at King's College London, with merit.
He passed the Bar exam in November 2019 before the Court of Appeal of Milan, winning the first prize "Marco Ubertini" for the highest grade. He is a lawyer at the Venice Bar.
Related pages
News and related events
---
Macrocrimes fa parte dell'Università di Ferrara - Dipartimento di giurisprudenza
---