MaCrOLab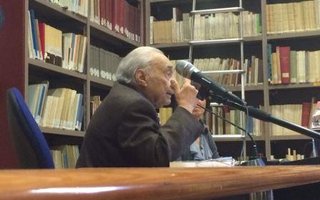 MaCrOLab focuses on the legal framework relating to the fight against organised crime at domestic, European and international level – that is, the legal instruments relating to the prevention, identification and repression of criminal behaviours linked to mafias and other forms of organised crime, including terrorism. MaCrOLab adopts an interdisciplinary approach and deals with organised crime not only from a legal perspective: we have explored several other disciplines such as history, sociology, criminology and economics.
We believe that combining these different perspectives makes it possible to properly assess any legal responses to criminal phenomena that are particularly complex, dangerous, and in constant evolution.
MaCrOLab thus aims to become a "meeting point" where scholars and practitioners with different backgrounds and expertise may discuss and liaise. It builds on the experience of the Inter-Disciplinary Research Centre on the Mafias and Other Forms of Organised Crime (MaCrO) – a Centre for teaching and research set up in 2011 by the Department of Law of the University of Ferrara. This project was originally set up to fill a gap in university education on issues connected to the fight against mafias and organized crime and more generally linked to the multiple dimension of criminal manifestations: a synergy between these different disciplines is indispensable in order to properly appraise this complexity, and to assess the appropriateness of any legal response.
An open dialogue between scholars, judges, prosecutors, police officers, civil servants, professionals and others – who are involved in the fight against organized crime in different ways or have been affected by it – is MaCrOLab's chosen working method, as it is key to pursuing an appropriate balance between the requirements of an efficient repressive action and the need to ensure respect for fundamental rights, which are the cornerstone of any democratic society.
MaCrOLab operates in the framework of the agreement between the University of Ferrara and Libera Associazioni, nomi e numeri contro le mafie, and the Cooperation Protocol between the Department of Law and Avviso Pubblico.
Participating researchers
Publications
Scientific events
Outreach
Images
---
Macrocrimes fa parte dell'Università di Ferrara - Dipartimento di giurisprudenza
---