Donato La Muscatella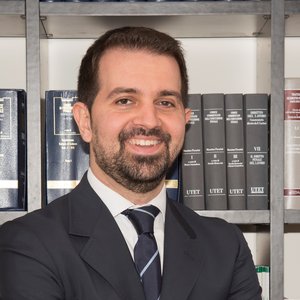 Donato La Muscatella belongs to MaCrOLab.
Donato La Muscatella is a practicing lawyer and he mainly deals with criminal law and ICT Law.
He graduated in law with highest honours from the University of Ferrara and then pursued specialized studies at the Universities of Padua and Milan. He is a lecturer and author of various scientific papers, being actively involved in legal research as a freelance.
Since 2006 he has been a volunteer and activist for Libera Associazioni, nomi e numeri contro le mafie (www.libera.it; www.liberainternational.eu); since 2008, he has been the Coordinator for the Ferrara area.
Related pages
---
Macrocrimes fa parte dell'Università di Ferrara - Dipartimento di giurisprudenza
---