Serena Forlati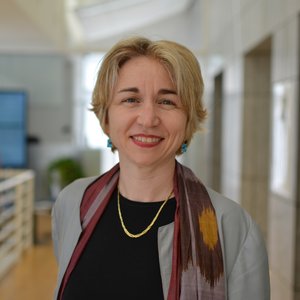 Prof. Serena Forlati
Director of the Centre, Coordinator of MaCrOLab and member of the Public Security and Individual Rights cluster.
Serena Forlati is Full Professor of International Law at the Department of Law of the University of Ferrara; Director of the newly established Centre for European Legal Studies on Macro-Crime – Macrocrimes (Department of Law, University of Ferrara); and co-coordinator of MaCrOLab, the inter-disciplinary research group on mafia and other forms of organized crime that she co-founded in 2011.
After graduating in Law at the University of Florence (1992), she obtained an LLM in European Legal Studies at the College of Europe (Bruges) and a PhD in International Law at the University of Rome – La Sapienza. Post-doc, then research fellow at the University of Florence, she moved to the University of Ferrara in 2002.
Member of the Scientific Advisory Board of the Max Planck Encyclopedia of Procedural Law; member of the editorial board of the journals International Community Law Review, Questions of International Law and Law Enforcement; associate editor of the series Research Perspectives in Transnational Criminal Law, Brill.
Member of the "Osservatorio per il contrasto alla criminalità organizzata e mafiosa e la promozione della trasparenza", Veneto Region.
Author of two monographs, editor of three books (including La lotta alla tratta di esseri umani – Fra dimensione internazionale e ordinamento interno [The Fight against Human Trafficking – Between International and Domestic Law], Naples, Jovene, 2013; Redefining Organised Crime – A Challenge for the European Union?, with S. Carnevale and O. Giolo, Oxford, Hart, 2017) and of several articles and papers; her research interests currently focus on international courts and tribunals and international human rights law and its interaction with international criminal law.
Related pages
News and related events
---
Macrocrimes fa parte dell'Università di Ferrara - Dipartimento di giurisprudenza
---