Martyna Kusak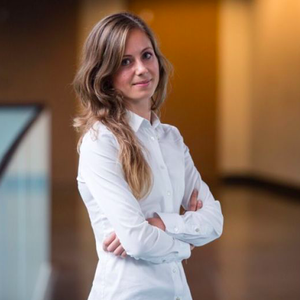 Dr. Martyna Kusak
Martyna Kusak is an Adjunct Professor at Chair of Criminal Procedure, Adam Mickiewicz University in Poznań (Poland) and post-doc collaborator in the Institute for International Research on Criminal Policy, Ghent University (Belgium). She holds a double doctoral degree from Adam Mickiewicz University and Ghent University, obtained in 2016. Her Ph.D. research related to mutual admissibility of evidence in criminal matters in the EU.
Her research interests focus on EU and international cooperation in criminal matters, privacy & data protection, and legal aspects of artificial intelligence (in particular in the context of law enforcement). She have carried out several projects granted by the National Science Centre (Poland) relating to transfer of evidence across the EU (2014/15/N/HS5/02686), personal data protection in criminal matters (2015/19/B/HS5/00122) and minimum standards for gathering and mutual admissibility of electronic evidence in the EU (2016/23/D/HS5/00182). When doing the research she investigates domestic frameworks of the EU member states, conducting comparative studies in cooperation with both foreign researchers and the EU institutions (including EUROJUST). Her publications investigate, among other things, the concept of minimum standards to enhance mutual admissibility of evidence in the EU, the right of access to a lawyer in the EU, profiling by the law enforcement authorities, privacy under pressure, speciality rule, transparency of AI. She delivers the lectures relating to her research (in Polish and English) at Adam Mickiewicz University.
She is the author of 3 monographs, including a handbook of European cooperation in criminal matters (in Polish), and more than 20 articles and book chapters (in Polish and English). She has been a speaker in various domestic and international conferences, including the seminar organized by ERA Academy of Law (relating to the European Investigation Order). She has been a visiting researcher at Syracuse University School of Law (USA) and the Max Planck Institute for Foreign and International Criminal Law (Germany) by dint of the Max Planck Society Research Scholarship obtained in 2018. In 2018 he was awarded by the Foundation for Polish Science.
Related pages
---
Macrocrimes fa parte dell'Università di Ferrara - Dipartimento di giurisprudenza
---