Cottu Enrico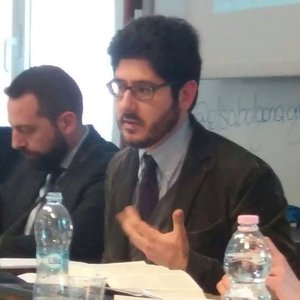 Dr. Enrico Cottu
Member of MaCrOLab and of the Business and crime cluster
Enrico Cottu graduated in Law from Ferrara University, Italy, in 2010, obtaining 110 cum laude, with a dissertation on the constitutional scrutiny of criminal legislation, which was awarded the Ettore Gallo Prize 2011.
He holds a PhD in European Union Law from the University of Ferrara and was admitted to the Italian Bar in 2014.
He's member of the International Association of Penal Law (AIDP/IAPL) and the Italian Association of Comparative Law (AIDC). His areas of research are criminal and public law and theory, EU law, and comparative law. His work has appeared in multiple edited collections and in legal and interdisciplinary journals. Among his publications, he has published papers on organised crime, mafia, and terrorism.
Related pages
---
Macrocrimes fa parte dell'Università di Ferrara - Dipartimento di giurisprudenza
---