Ciro Grandi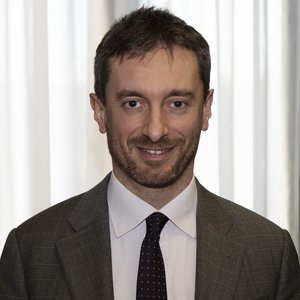 Prof. Ciro Grandi
Member of Business and crime cluster and of MaCrOLab.
Ciro Grandi is Associate Professor of Criminal Law at the University of Ferrara, where he teaches criminal law and European criminal law. He is Deputy-Director of the "Doctoral School on EU law and National Legal Systems".
He has been a participant in many international research projects concerning European integration in the field of criminal law. He is author of two monographs: Riserva di legge e legalità penale europea (Giuffré, 2010); Neuroscienze e responsabilità penale (Giappichelli, 2016).
He is a member of the Editorial Board of the Criminal Justice Network, of Diritto penale contemporaneo - Rivista Trimestrale and of the Advisory Board of La legislazione penale. He is member of ECLAN (European Criminal Law Academic Network).
Related pages
News and related events
---
Macrocrimes fa parte dell'Università di Ferrara - Dipartimento di giurisprudenza
---