Ester di Napoli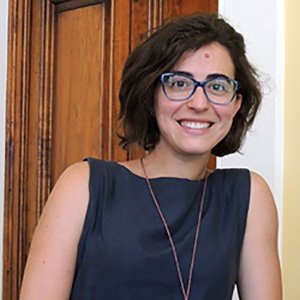 Dott.ssa Ester di Napoli
Membro del laboratorio Impresa e criminalità e del laboratorio Core Crimes.
Ester di Napoli currently collaborates with the Italian Independent Authority for Children and Adolescents and holds a post-doctoral research contract in International Law with the University of Turin.
She was research fellow in International Law at the University of Ferrara for the a.y. 2017/2018. She has been teaching "European Private International Law" (PIL) at LUMSA University of Rome since 2016; she holds a PhD in International Law (University of Padua - 2013). She taught PIL at the Magna Graecia University of Catanzaro (a.y. 2015/2016) and was research fellow at the University of Cagliari for the a.y. 2013/2014. She is scientific co-worker in the field of Public and Private International Law at the Universities of Ferrara, Cagliari, Florence and Catanzaro. She is attorney-at-law in Florence (2013) and in Madrid (Spain, 2008).
Related pages
---
Macrocrimes fa parte dell'Università di Ferrara - Dipartimento di giurisprudenza
---