Alessandra Annoni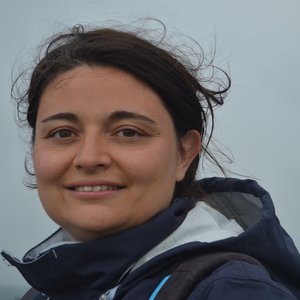 Prof. Alessandra Annoni
Deputy Director of Macrocrimes and Coordinator of the Core crimes cluster.
Alessandra Annoni is Associate Professor of International Law at the Department of Law of the University of Ferrara; coordinator of the law degree programme, member of the Executive Committee of the Centre for European Legal Studies on Macro-Crime – Macrocrimes and co-coordinator of the Core Crimes cluster.
Alessandra received a law degree with highest honours from the University of Ferrara (2002) and holds a PhD in International Law at the University of Padova (2007). Before joining the Law Department of the University of Ferrara in 2015, she was a research fellow at the University of Ferrara (in 2008), and an assistant professor at the University of Catanzaro (2008-2015).
Alessandra is the author of a monograph on military occupation (L'occupazione "ostile" nel diritto internazionale contemporaneo, Turin, 2012), a monograph on Recognition as a Unilateral Act of States (Il riconoscimento come atto unilaterale dello Stato, Naples, 2023) and co-author, with F. Salerno, of a textbook on the protection of human beings in times of armed conflict (La tutela internazionale della persona umana nei conflitti armati, Bari, 2019). She has also written extensively on international humanitarian law, international human rights law and international criminal law.
Related pages
News and related events
---
Macrocrimes fa parte dell'Università di Ferrara - Dipartimento di giurisprudenza
---